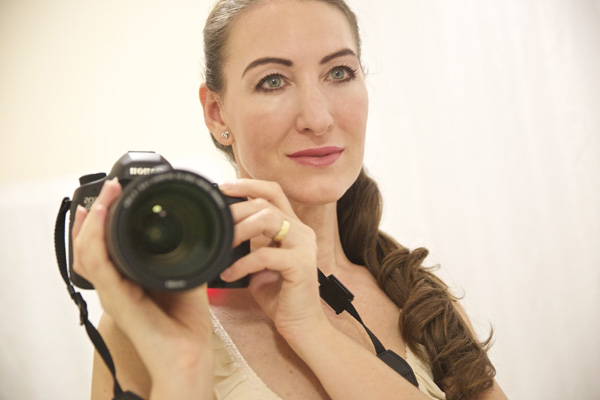 About Me
Hello ! I'm Emma Jane Lee. Capturing life photographically is my passion. I've always been interested in people and love building relationships with my clients, enabling everyone to feel comfortable and at ease. Essentially, capturing a person's true self and the relationships between people drives me, particularly when documenting a wedding, where I strive to freeze frame a second, that may otherwise be unseen, forgotten or lost.
I fully appreciate and I'm always humbled at the honour of being chosen to photograph such a special day. I'm a very strong believer that planning, scheduling and preparation is what makes for a seamless, perfect and relaxed occasion. It's all in the details and this is where I pride myself in making sure that every eventuality, possibility and situation is calculated and considered. I use my experience, forward thinking and judgement to assist with planning, coordinating, logistics and to liaise closely with the chosen venue to ensure for the best photographic outcome and enjoyment of the day.
My aim is to mix well with guests and definitely not be there to boss anyone around. I am continually thrilled however when guests assume I'm a family member or friend, for me this is the lovliest compliment of all. Professionalism is at the very top of my personal rules of conduct, before, during and after the wedding, this doesn't mean though that I won't have fun and enjoy your wedding, I totally invest myself into every couple to ensure great results. I believe that having energy brings out energy in the images. Having photographed numerous live shows and performances, this is definitely evident.
I'm very proud to be site photographer and a member of the wedding team at the stunning rural hideaway wedding venue Ta Mill in North Cornwall. Working in varying aspects of weddings gives great perspective into appreciating and respecting every single element and component that creates a fabulous day. Each element is as important as the next. However, nothing keeps your memories alive as much as the photographs and film that will remain thereafter.
As well as posed photos, I love shooting natural images of people where they're unaware I'm taking their picture. Catching people off guard and naturally is extremely important, as this is where you get to feel the atmosphere, love and emotion that's present during the Wedding day, from Bridal prep right through to the evening reception. Not forgetting of course, the fun and humorous moments that are waiting to be caught on camera at any given time.
I'm comfortable both sides of the camera which benefits clients when I can physically demonstrate what I'd like them to do, particularly in pre wedding shoots, which is the ideal time to have a play around to see what feels right, or "just see what happens" (alongside the photo wish list in my pocket). I'm a huge fan of embracing what ever presents itself to be a unique moment at the time. This way the photographs are very personal to you specifically and reflect our time spent together creating them.
I love working with children, we tend to have a lot of fun. I'm involved with a theatre company and help with the students, amongst other things, whilst acting alongside them. I also work in the TV and film industry, casting, performing, set coordinating and child chaperoning. I believe my involvement with these fields aid me to direct/manage youngsters and adults alike which relaxes them, enabling their characters to shine through. I'm always ready to catch a spontaneous moment and can often be found on the ground at their level, or hidden under a table to snap at an opportunity. I often take a group of children off (grown ups welcome to join if wish) whilst the Wedding breakfast is underway and take photos with them, which is always rewarding as it's a lovely surprise for their parents to see the pictures afterwards of them enjoying themselves, running and jumping about, or just looking cute.
---
Me As A Person
I grew up in Essex and worked in various positions in London's City and West End. After travelling a little and getting married myself, I relocated to North Cornwall 18 years ago to raise my family. As an adult, I've embarked upon many creative courses and worked in the wedding industry in varying capacities, plus of course being a Bride myself, keeps me well informed how a Bride & Groom, together with their loved ones, should feel and be treated throughout the entire process.
A definite people person, I've always worked where I have close contact with clients and the public. I love all things expressive and get very excited when discussing visuals and design ideas therefore I'm more than happy to input suggestions, if requested. If it will add beauty and interest to the photos and setting then I'm always enthusiastic about it. I'm also always eager to recommend fabulous suppliers I have worked with previously if I feel they would be suited to your ideals.
If you would like to have an informal but productive initial consultation meeting with me to discuss your wedding and possible booking details, then I'd love to hear from you.
Reportage/Documentary, Styled, Natural, Posed. All imagery is delivered on a USB stick or digitally depending on the volume of photographs.
For my other work : Actor Head Shots, Model Portfolios, Family, Business Promo, Fashion, Editorial, Lifestyle, Events, Show Performances click the link Emma Jane Lee Photography
Fully Insured
Advanced DBS certificate
Licensed Child Chaperone Holder (Cornwall Council)
Full Terms & Conditions available
Stunning Wedding Films
I can very highly recommend REEL PRODUCTIONS for a beautiful, cinematic, creative, emotive, unique work of art.
---
Click Here To Leave A Review On